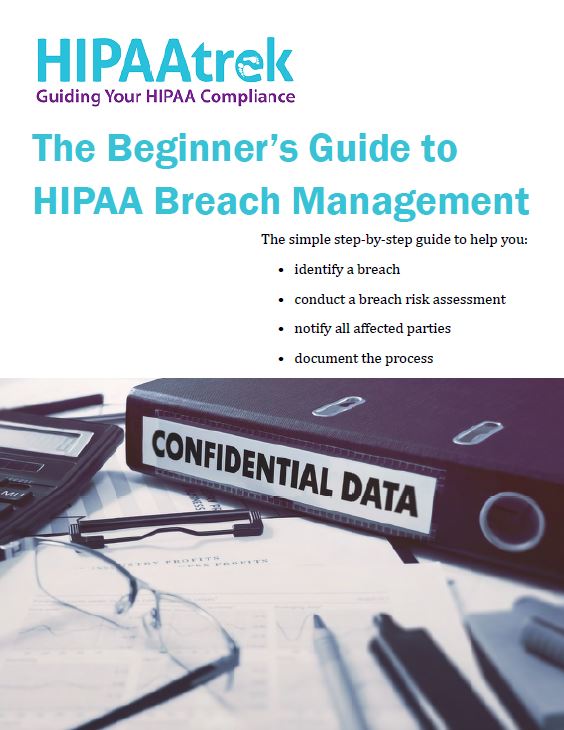 Between 2009 and 2018, 189,945,874 patient records were exposed/stolen in 2,546 healthcare data breaches, and the numbers are growing.
As a Health Insurance Portability and Accountability Act (HIPAA) privacy or security officer, you can't afford to have a "wait and see" attitude about HIPAA violations. You need an action plan.
We wrote "The Beginner's Guide to HIPAA Breach Management" to provide a simple, step-by-step process to help you confront a potential breach.
Contents of this guide:
Breach Identification: how to identify whether or not a violation was a breach
Breach Risk Assessment: how to conduct a 4-factor breach risk assessment
Breach Notification: how to notify all parties of the breach (plus a sample breach notification letter)
Documentation: how to document the breach management process from start to finish
Download your FREE guide now.