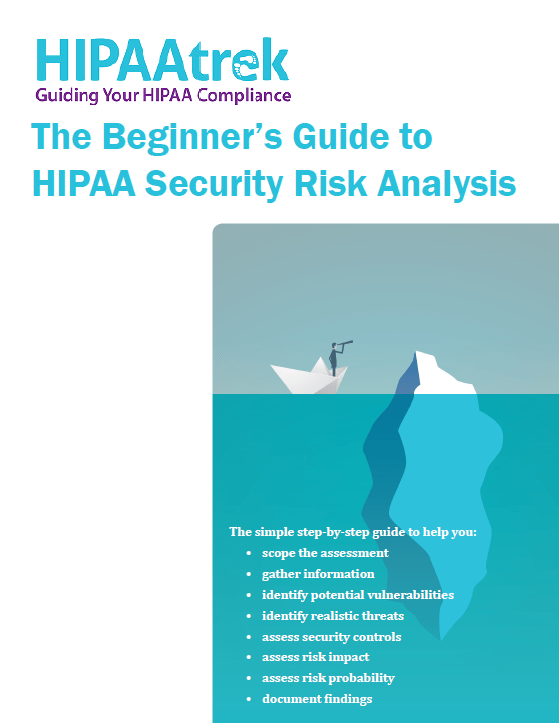 The security risk analysis (SRA) is a required implementation specification of the Health Insurance Portability and Accountability Act (HIPAA) Security Rule. However, many HIPAA security officers feel overwhelmed by this task.
We created "The Beginner's Guide to HIPAA Security Risk Analysis" to provide a simple, step-by-step process for conducting an SRA. We follow the National Institute of Standards and Technology framework with eight steps designed to help you identify, prioritize, and address risks to your data.
Contents of this guide:
Scope the assessment
Gather information
Identify potential vulnerabilities
Identify realistic threats
Assess security controls
Assess risk impact
Assess risk probability
Document findings
Download your FREE guide now.