Managing Your Mobile Media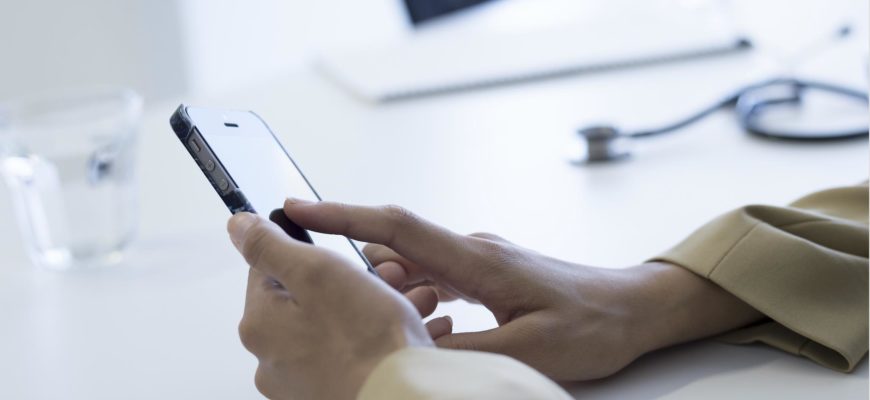 As a Covered Entity (CE) or a Business Associate, you will likely have ePHI located in mobile devices and media.  ePHI is no longer regulated to your desk top computer, but in many portable devices throughout your organization.  Examples include laptops, external hard drives, thumb drives, tablets, smart phones, back up disks or tapes, and digital memory cards.  What they all have in common is that they are all mobile and may leave your organization by design or by accident.  Managing your mobile media is paramount to maintaining the confidentiality, integrity, and availability of your ePHI as required by the HIPAA security rule.  To do so, you need to have policies and procedures to account for your mobile media, as well as procedures for reuse and disposal.
Accountability: The security rule requires you to account for all mobile devices and media that maintains ePHI.  This includes controlling where your media moves within your organization as well as outside of it.  Imagine a scenario where mobile media could not be found or accounted for in your large facility?  Does that mean it is still in your facility or has an employee taken it home?  Is it lost? Worse yet, imagine if the mobile device is leaving your organization without your knowledge, thus placing your organization at risk of a privacy breach.  To establish an accountability program, you must first have a full and correct inventory of all your mobile assets (laptops, tablets, smart phones, etc.).  The next step is to establish a check out/in log for the mobile media.  Anyone who wants to remove mobile media from the organization, must check it out first and sign it back in upon return. There must be a business justification to remove the device/media.  As for those few individuals who have been approved to use mobile media outside the facility on a routine basis, they should also sign the media out initially as a long-term checkout, so a record of its whereabouts is documented.  Staff should be trained about this policy and it should be followed every time.  Periodic review of the sign out log will help prevent further concerns of missing mobile devices and media.
Reuse:  Mobile devices and media are sometimes reused within an organization.  Additionally, many organizations provide their used or outdated hardware/software to local charities, such as churches or elementary schools.  Whether the media stays in house or is donated, you need to ensure the media is sanitized of all ePHI.
There are several different software cleaning solutions on the market. These types of software require that you run the software through the memory drive to eliminate all the data. They are sometimes called "Disk Wipe" software. Look closely at the software instructions which will direct you to run the software three times or up to seven times.  This is commonly known as a "pass".  The Department of Defense (DoD) 5220.22-M data sanitization method, overwrites existing information on the storage device. The wipe sequence writes zero on the first pass, writes number one on the second pass, and adds a random character over the data on the third pass thus making any previous information unrecognizable and unretrievable.   When cleaning smart phones, review the manufacturer's instructions for wiping the memory clean or restoring the smartphone to factory settings. The objective is to clean your mobile media such that it will be free of all EPHI and the mobile device can be reused internally or externally. Finally, document and tag the item as being sanitized and make a record of who it is signed out to.
Disposal: Not all mobile devices and media are reused.  More often it is slated for disposal at the end of its life cycle. Disposal requires you to permanently remove all ePHI, AND, permanently destroy the device such that it cannot be used again.  A common method to destroy the memory of a hard drive is to use a degausser (will not work with flash memory-based devices). This method removes all ePHI and makes the memory unusable. If you don't have a degausser, you can wipe the media clean (see reuse method above), and then physically destroy the hard drive platter with a hammer.  You can also use these options for mobile media as listed in NIST publication 800.88r1, Guidelines for Media Sanitization: Shred, Disintegrate, Pulverize, or Incinerate by burning the device in a licensed incinerator.  Afterwards, document the destruction in your inventory so that it includes:
Name of media destroyed
Method of destruction
Date of destruction
Person or organization destroying media
As a Covered Entity (CE) or a Business Associate you will undoubtedly have mobile devices and media to manage.  Today, mobile media seems to be ubiquitous.  To ensure you protect ePHI from unauthorized access and prevent a data breach, implement device and mobile media accountability, reuse, and disposal procedures. Staff should understand they must report to you (security officer/office) with questions and concerns about mobile media, including use of their own mobile media if your policy allows it. The HIPAA security rule addresses the requirements for device and media control at 45 CFR §164.310(d)(1) Physical Safeguards; Device and media controls. For further questions on this topic or assistance with your HIPAA compliance program, please contact our Chief Executive Officer, Sarah Badahman at sarah@hipaatrek.com  Until then, happy HIPAA trekking!