Managing HIPAA training for your team doesn't need to be difficult. With just a little planning and the right tools, you can automate your HIPAA privacy and security training. Let's review the training requirements below and see how you can automate your HIPAA training management.
Initial HIPAA Training
Once a new staff member begins employment, you must train them on HIPAA as soon as possible. However, this doesn't mean you should prevent them from accessing electronic protected health information (ePHI) until training is complete.
Many organizations hold new employee orientation or onboarding. In these training sessions, employees learn about the basics of HIPAA, such as:
What disclosures are permitted and examples of impermissible disclosures
What a privacy breach is and who to report it to
Your organization's HIPAA sanctions policy
Who the privacy officer is in your organization
After new employees complete their initial training, you don't need to train them again unless their duties change or the law changes. Staff should remain in close contact with branch managers and supervisors to make sure their training is current.
Automate your HIPAA training with HIPAAtrek, a cloud-based compliance platform. Assign training videos and quizzes to your staff to make sure they understand HIPAA principles. HIPAAtrek comes with a repository of premade videos and quizzes.
Security Training
The HIPAA Security Rule requires you to implement a security awareness and training program. This is not a one-time event. Security awareness is an ongoing process designed to keep security principles at the forefront of your staff's daily operations.
The rule also requires you to send periodic security reminders to alert staff on important security issues, such as malicious software, login monitoring, and password management. The security officer has the flexibility to train staff on specific security topics or to focus on entire departments where there is the greatest security risk.
Automate security reminders by scheduling them in HIPAAtrek's Security Reminders module. You have full control over the timing and content of the reminders. HIPAAtrek automatically sends them to employees' email.
Plus, you can assign employees to read your policies and procedures directly in the HIPAAtrek platform, as well as complete other training tasks as needed.
HIPAA is flexible about how you manage your HIPAA training, but there are several requirements you must meet. Do some planning ahead of time and find the right tools to streamline HIPAA training management in your organization.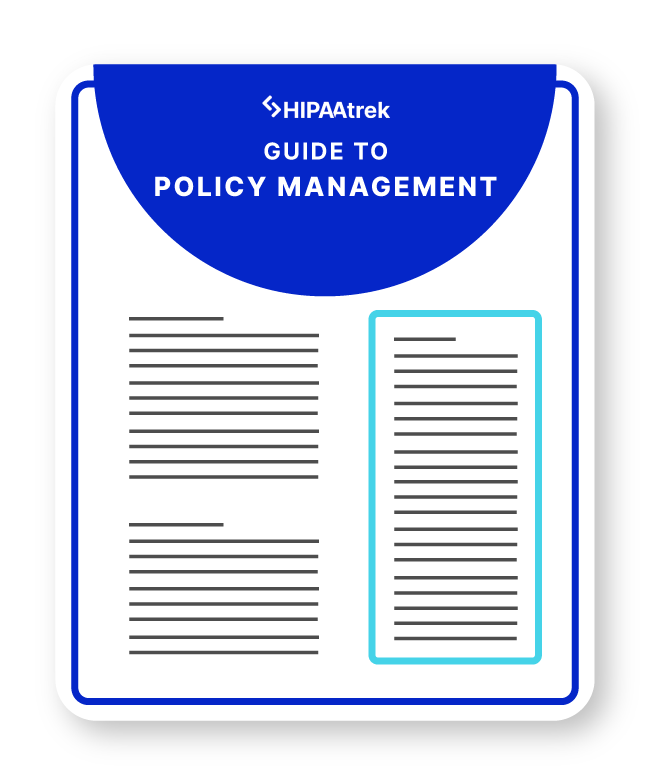 Need Help? Grab Our Guide to Policy Management!
Policy management can be overwhelming, so we've created this workflow to get you on the right track.