Building Your Emergency Preparedness Plan (RHC and FQHC): Communications Plan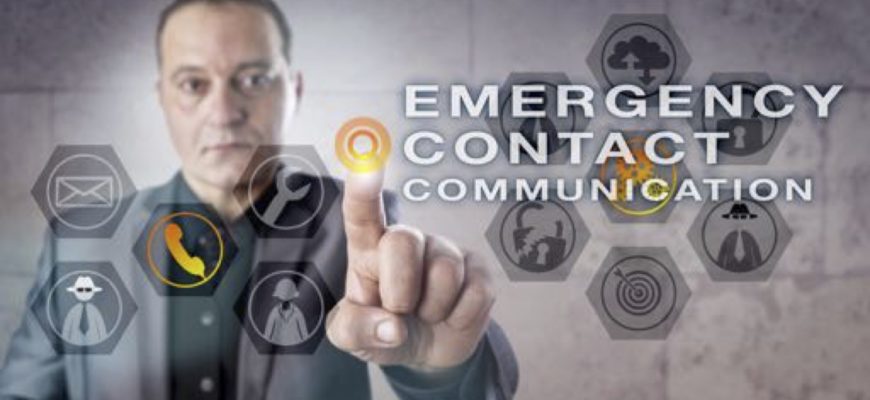 In our last blog, we wrote about the policies and procedures you needed to develop for your Rural Health Clinic (RHC) or Federally Qualified Health Center (FQHC). The policies and procedures are developed after you have conducted your all-hazards risk assessment. CMS wants you to have at minimum, policies for:
Safe Evacuation
Shelter in Place
Preservation of Medical Documentation
Using Volunteers
Your next step is to develop your communications plan. This is critical as "communication" is often severely hampered during an emergency. This can be a personnel problem caused by lack of training and preparation, or it can be a structural problem where communication systems are degraded or destroyed by the emergency or disaster. Preparing a plan and ensuring all understand it will lead to success should you have to implement it for an emergency.
In developing your communications plan, CMS wants you to have the names and contact information for:
Staff
Individuals providing services under arrangement
Patient's physicians
Volunteers
Other RHCs or hospitals
State or local emergency agencies
You must also develop a system to correctly provide the general condition and location of patients under your care while still meeting the HIPAA privacy rules. Your plan should include the ability to notify the Incident Command Center about your needs and status during the emergency. You should have a recall roster so you can notify off duty personnel to report to duty as needed or to stay away. Your plan should also include a listing of communication avenues that have been tested and are compatible with other agencies you may need to contact. Remember, during an emergency, regular land lines or cell phones may not be operational, so you must plan ahead and consider other communication options such as HAM radios, Walkie-Talkies, or Radio Amateur Civil Emergency Services (RACES) to name a few.
CMS understands how critical it is for an RHC/FQHC to have a well thought out communications plan where staff have been trained and the plan has been tested. Don't wait until the emergency is upon you. Develop your plan now and test it so you will be ready when a disaster strikes. Oh yes, don't forget, someone must be in charge of activating your emergency communications plan. This is usually the clinic administrator or someone else you have designated in writing.
Remember to review your current HIPAA policies for areas where there is commonality or where you have already addressed some of the requirements of the Emergency Preparedness Communications Plan. We at HIPAAtrek are developing an RHC/FQHC Emergency Preparedness Plan Package that includes a HIPAA/Emergency Preparedness Crosswalk, Emergency Plan Checklist, Risk Assessment Form, Policies and much more, so stayed tuned to HIPAAtrek for future updates. In the meantime, start working on that Communications Plan!